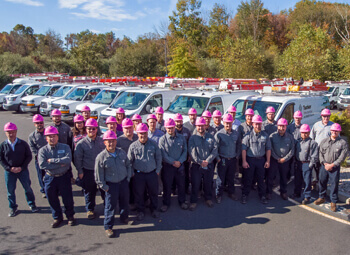 At Tucker Mechanical, we offer a comprehensive array of preventive maintenance and repair services to help keep your equipment running smoothly. Our highly-trained technicians have extensive, hands-on experience maintaining and repairing equipment.
Because we are manufacturer independent, our employees receive training to prepare them to service various types of equipment – from small, air-cooled systems to central energy plants with thousands of tons of cooling capacity.
Full Range of Services
Whatever your commercial facility or equipment type, we have you covered. Our services include:
Scheduled inspections tailored to your system and business requirements
Testing and replacement of air filters, belts, cleaners, oil filters, and lubricants
Up-to-date maintenance recordkeeping, including combustion efficiency reports, technician recommendations, refrigerant usage, and more
Professional engineering assistance
Complete and accurate repair quotes
Preferred customer service 24/7/365
Benefits of Preventive Maintenance
Signing up for a planned preventive maintenance agreement with Tucker Mechanical can deliver a variety of tangible benefits, including:
Less downtime: When maintenance is planned ahead of time, it is easier to work around production schedules or perform repairs during off-hours
Stability: Maintenance agreements offer a fixed cost throughout the year and avoid service delays
Lower Operating Costs: Regular maintenance helps equipment run more efficiently and effectively, while also helping prevent expenses from equipment replacement
Satisfied Tenants: When HVAC equipment performs well, it creates a more comfortable environment for occupants, which can also lead to increased employee productivity
Peace of Mind: When an unexpected emergency does occur, our technicians are on-call and ready to solve the problem.
Contact us to learn more about our preventive maintenance services.