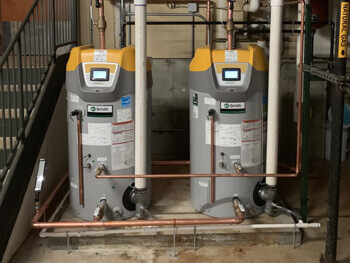 Our factory-trained and state-certified boiler technicians are equipped to perform emergency, preventive, and contract maintenance—including boiler repairs—for virtually every type of commercial and industrial property.
Boiler Treatment for Outstanding Performance
When a boiler's interior is plagued by corrosion and deposit accumulations, wear and energy consumption increase considerably. By minimizing these types of concerns, our customized boiler treatment programs help reduce energy costs and condition equipment for long-term operation.
Our boiler services are designed as an ideal component to HVAC preventive maintenance programs, folding directly into these routines to enhance protection and ensure system performance.
Our Boiler Expertise: