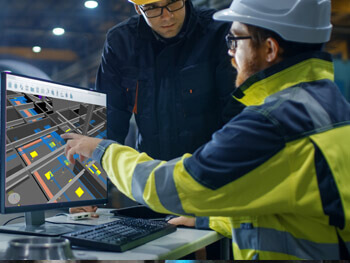 Based in Rocky Hill, Connecticut, Tucker Mechanical is a full-service mechanical contractor specializing in CAD and BIM services, commercial and industrial plumbing, process piping, and commercial HVAC systems. Backed by decades of experience, we can build, renovate, upgrade, service, maintain, and operate facilities for clients in virtually every major market.
Connecticut's Trusted, Full-Service Mechanical Contractor
We've earned a reputation in the industry for the breadth of our capabilities and for consistently achieving on-time, on-budget project delivery.
We have worked with a number of Connecticut's leading organizations on mechanical design-build projects ranging in size from 2,000 to 5,000,000 square feet, power projects involving both simple and combined cycle cogeneration, and fuel cell installations from 250-kilowatts to 620-megawatts. Our expertise even extends into mission critical work in data centers, hospitals, and gaming operations, delivering fast-track schedules while minimizing disruptions to normal activities.
Additionally, we also operate a state-of-the-art fabrication facility that produces everything from the most basic to the most complex mechanical system components, allowing us manufacture sought-after parts any time they are needed.
Highly Experienced Mechanical Professionals
At Tucker Mechanical, we believe that it is the experience, expertise, and commitment of our people that truly sets us apart.
Our project team consists of estimators, safety professionals, and project managers who are supported by coordination specialists with 3D BIM, CAD, and design capabilities. Our field teams feature skilled craft workers and knowledgeable supervisors supported by some of the best trained and equipped fabrication and shop personnel in the industry.
This combination of comprehensive capabilities delivered by an exceptional team helps Tucker Mechanical complete a diverse range of high-quality mechanical construction and service projects safely, reliably, and economically.
Reach out today to learn how we can help you on your next mechanical project.