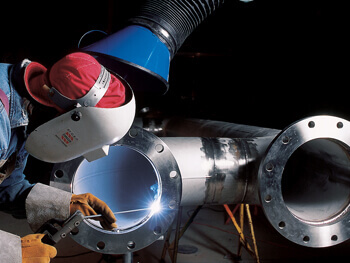 Supported by a state-of-the-art fabrication facility, Tucker Mechanical offers a complete suite of process piping services for a range of markets. We have the capacity to function as a single source for industrial process piping solutions, providing design, build, fabrication, installation and service from qualified professionals.
Certified Expertise in a Range of Markets
Our team of welders and pipefitters have the hands-on experience and specialized knowledge needed to handle even the most challenging, process piping systems and components. With expertise in a variety of industrial processes, our team delivers piping solutions specific for chemical, food and beverage, healthcare, pharmaceutical, and steel manufacturing applications, as well as power generation, central utility plants, and nuclear site support services.
Our teams receive continuous training to stay on the cutting-edge of the industry. Our certifications include:
National Board of Boiler and Pressure Vessel Inspector "R" Stamp
ASME PP stamps for B31.1 pressure piping
Section IX of the ASME code
Complete Process Piping Services
Regardless of the size or complexity of your needs, we are prepared to deliver customized solutions that help ensure high-performance operation, optimum reliability, and long-term value.
Our process piping expertise includes: