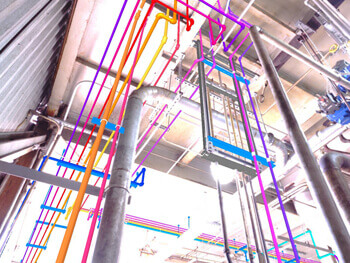 Tucker Mechanical utilizes cutting-edge BIM and CAD technology to help projects increase efficiency, improve safety, and achieve greater cost control. BIM allows for integrated project delivery, promoting seamless collaboration across disciplines, from architects and engineers to managers, contractors, owners, and more.
Strength of a National Leader
As part of EMCOR Group, we are backed by a nationwide-network of BIM professionals, including more than 200 full-time BIM enabled mechanical, electrical, and plumbing detailers. With their support, we have the technology, experience, and resources to tackle even the most complex BIM projects.
The Advantages of BIM: